Moduline Cabinets Can Help You Find the Perfect Gift
January 6, 2020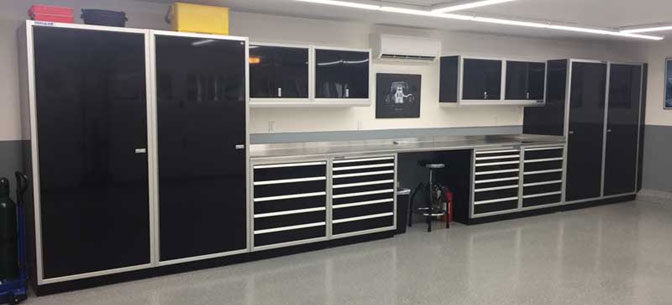 The Trusted Cabinet Team for the Holidays
At Moduline Cabinets, we are the leader in high-quality cabinet systems. Our versatile aluminum cabinets are great for many different areas of the house. The possibilities include the kitchen, bathroom and the garage and we are renowned for our race trailer cabinets as well. Getting one of our garage cabinet systems is the perfect way to give your favorite handyman the perfect gift and help him get his tools organized.
Ready to Get Organized?
The team at Moduline Cabinets has the perfect solution whether you are still looking for that perfect gift or buying something for yourself with your holiday cash. Give the man in your life great storage products from Moduline Cabinets.
These high-quality cabinet systems and garage cabinet accessories are sure to help with tool organization in a garage, workshop, trailer, or work van and truck. Tool organization has never been easier or more convenient with our toolboxes and cabinet drawers.
These are just a few of the garage cabinets and accessories that are currently available from Moduline Cabinets.
The outstanding PROII™ Series from Moduline Cabinets is meant to meet all the tool storage needs you have, and it features the unique QuikDraw® latch system that offers a smooth, whisper-quiet, one-finger operation.
Folding Workstations -The 44" folding workstation is ideal for that man that could use a great instant workbench area. With an aluminum composition of military-grade and many colors to choose from, this workbench is an ideal solution for garages as well as trailers, ATVs and next to cars.
LED Feature Lighting -Our LED lighting systems are easy to install and perfect for your wall cabinets. This lighting is perfect to illuminate your workspace.
The Extreme Liner from Moduline Cabinets – This liner is made of high-quality polyester and has a PVC coating. It is ideal to keep tools in their place and easy to trim for a perfect fit.
We also offer convenient gift certificates. Call us today at 1-888-343-4463.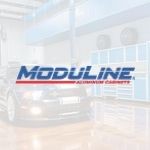 Moduline Cabinets
Moduline Cabinets provides military-grade aluminum cabinet solutions for car enthusiasts and professionals for over 30 years. Our designer appearance enhances garages and shops, and our cabinets stand up against the daily rigors of any environment.