Extra Closet Space
November 3, 2013
One of the most important things that people want when purchasing a new home is closet space. This is because we all have stuff we need to put away and keep out of sight. Is there a walk in closet in the master suite? Is there ample closet space for linens in the hallway? What about in the entrance way or mudroom? Where do we keep all the kids' stuff? Is there enough storage for seasonal items and sports equipment and clothing?
A perfect place for closet space is in the garage and most people don't even thing about this. Moduline cabinets offer a wide variety of closets and extra tall cabinets that are perfect for storing so much of your stuff from jackets to sports equipment and from tools to holiday decorations. The heights, widths and depths we offer as standard products are more than most other manufacturers offer and because our cabinets are all aluminum, they are perfect for the garage environment.
Our closets, like the rest of our PROII™ series cabinets have a fully adjustable shelf system that can hold either our standard style shelves or pull-out-shelves. There is also a pole option for hanging garments. Contact your Moduline representative today and we'll help you get Organized with Style!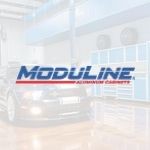 Moduline Cabinets
Moduline Cabinets provides military-grade aluminum cabinet solutions for car enthusiasts and professionals for over 30 years. Our designer appearance enhances garages and shops, and our cabinets stand up against the daily rigors of any environment.