Enjoy summer vacation and organize with garage storage cabinets
July 19, 2014
Yes, its vacation season and we hope you are all enjoying it. Time for fun in the sun at the beach, golf course, race track or wherever. Unfortunately, it can't last forever. When you return, there are still things to do. One of those things might be to get your garage or shop organized and Moduline would like to help. A high quality, precision crafted cabinet system isn't something you just pick up at a local store. It's something that takes a little planning and then is made to meet your needs, expectations and specifications.
Moduline cabinets are different right from the very material we use. Our cabinets are manufactured from premium, high alloy aluminum. This means you don't have to worry about rust, rot, mold or mildew like you would with other materials. They're professional grade which means they are made to be used and will last a lifetime. Moduline cabinets have proven their worth for over 25 years being used by fortune 500 companies, the military, auto mechanics, professional race teams and homeowners alike. Additionally, they have a designer appearance which has helped make them one of the most sought after cabinet systems around. They look great and function even better.
A cabinet specialist will work with you from beginning to end helping you every step of the way. These aren't your average cabinets, and the service you will receive isn't average either. Each cabinet is made to order, custom packaged and delivered to you fully assembled. When you purchase a Moduline cabinet system, you can be assured you have made a very worthwhile investment. Contact a Moduline cabinets specialist today and get your space organized with style!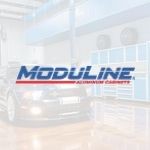 Moduline Cabinets
Moduline Cabinets provides military-grade aluminum cabinet solutions for car enthusiasts and professionals for over 30 years. Our designer appearance enhances garages and shops, and our cabinets stand up against the daily rigors of any environment.