What's the difference in storage cabinets?
December 16, 2016
This is not an unusual question. Some may think that they are all the same while others know that not all are created equal. Here are some bullet point questions to ask:
Where are they made? The fact is that in many, if not most cases, cabinets made in the USA are higher quality. Items made overseas are made there for a reason- cheap labor and mass produced to serve the masses. Manufactures in the US face higher labor costs but they aren't as interested in mass production of an inferior product. Made in the USA stands for quality!
What are they made from? A custom wood cabinet can be very nice but many of us do not have the resources to have a climate controlled environment in our garage. Unless you have this, wood can, and will eventually deteriorate by rot, mold and mildew. The paint will chip, the stain will fade and the maintenance is just another thing you have to do around the house. Plastic is plastic, need I say more? Steel is great but can be heavy. If it gets scratched, wet or isn't in a climate controlled environment, it's going to rust. There are also many different gages of steel so be careful. Steel is also welded and welds can crack. Aluminum doesn't rust, mold or mildew in the presence of moisture. It's lighter in weight but super strong, with a much higher strength-to-weight ratio than steel. Aluminum is my choice for storage cabinets.
Frames? Do the cabinets have frames that will be strong and durable or are they just pieces of bent metal? If they have frames, are they re-enforced?
How do the shelves mount? Are they pieces of material that sit on top of those little pegs that you push in the side panel of the cabinet or do they bolt into place for extra durability and strength?
Countertops or workbench tops. What are they made from and are they just laminates? Many claim to have stainless steel tops but the reality is they are thin stainless laminates on top of MDF or plywood. This is misleading, so be careful. If you can, go with solid aluminum, stainless steel or Butcher Block tops. No under laminate to worry about!
Here's the best one. Support legs, slat wall hanging or toe kicks? It's funny but so many people don't think this is something to consider until they have spoken to us. If your base cabinets hang above the floor or use legs, you're going to be cleaning a lot more for starters. Think about it. Why don't your kitchen cabinets just hang on the wall or why don't they have legs to support them? Why do they use a toe kick feature? Well, do you really want to have to constantly sweep, mop and dust under them? Do you want to have to get on your hands and knees if something were to fall or spill and roll underneath them? Same concept for storage cabinets. Use a toe kick and never worry about cleaning or retrieving anything under your cabinets.
Assembly required? Face the fact that companies save labor costs if they can get you to do the work for them. They either pay their employees or they pay you indirectly. Your time is valuable. Do you really have the time or want to take hours assembling your nice new cabinets? I read on one company's website (an inexpensive steel cabinet manufacturer) that it takes an average of 1-2 hours per cabinet to assemble. If you purchased one cabinet that might not be so bad and it might give you something to do if you're bored, but what if you purchased more than one? Most people do. Good luck with that. Fully assembled might cost more up front but I think it's cheaper in the long run especially if you value your time.
In the long run, a well-made in the USA cabinet system, made from high-alloy aluminum with many features (obvious and not so obvious) is an investment that will deliver more overall value to you giving you satisfaction and peace of mind. Do it right, do it once, do it Moduline!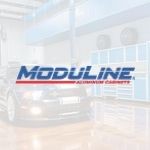 Moduline Cabinets
Moduline Cabinets provides military-grade aluminum cabinet solutions for car enthusiasts and professionals for over 30 years. Our designer appearance enhances garages and shops, and our cabinets stand up against the daily rigors of any environment.