A Custom Van Upfit Is Ideal for These Types of Contractors
April 27, 2020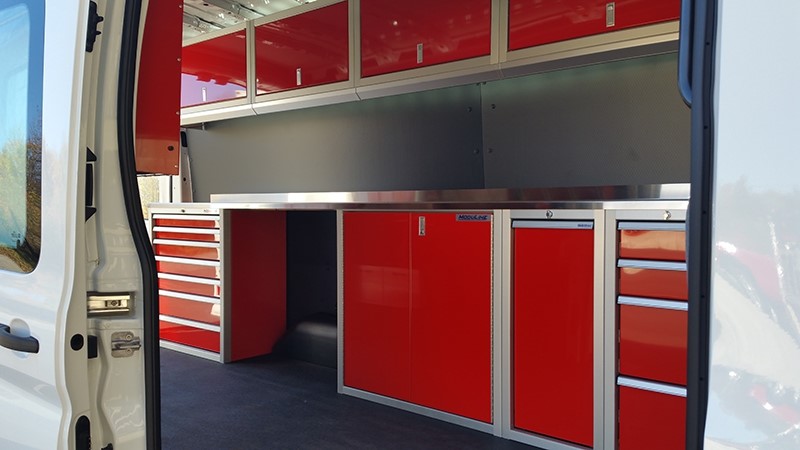 The Value of Custom Van Upfits
Professional contractors rely on their tools to get their work done and having these tools readily available for convenient use is essential. It is for this reason that the right work van cabinet setup is vital. Moduline Cabinets is there to help with aluminum van cabinets. Getting a van upfit from Moduline Cabinets is an ideal way for today's contractors to get their work vans organized for ease of use.
The Right Cabinets Make A Difference for Contactors
Contractors work in a variety of areas, and they need to be able to take on the current task in an effective manner with the right tools. The right upfit can allow for a work van to become the ideal mobile storage space for these
• HVAC Techs Benefit from the Custom Cabinets – These contractors benefit from the right types of shelves, and drawer units are a must.
• Plumbers Maximize their Work Trucks with Custom Van Cabinets – Plumbers typically benefit from adjustable shelving units from Moduline Cabinets. These are perfect for dividers, and a wide variety of cargo types.
• Beneficial for a General Contractor's Service Needs – Moduline Cabinets provides a custom cabinet layout with base cabinets, overhead and wall cabinets, toolboxes, specialty bins, drawers, and dividers that are ideal for today's general contractors.
The Van Upfit Experts
At Moduline Cabinets, we specialize in military-grade aluminum cabinets for a variety of uses. Our cabinets are ideal for use in today's work vans. We are experts in upfits for vans such as the Ford Transit, the Ram ProMaster, the Nissan NV, and the Mercedes-Benz Sprinter, among others. Contact us today to find out more. Call us at 1-888-343-4463 to speak with one of our friendly cabinet experts to get started.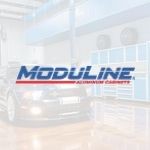 Moduline Cabinets
Moduline Cabinets provides military-grade aluminum cabinet solutions for car enthusiasts and professionals for over 30 years. Our designer appearance enhances garages and shops, and our cabinets stand up against the daily rigors of any environment.