Convenience that Comes from Adding Wall Cabinets to Your Garage
October 30, 2019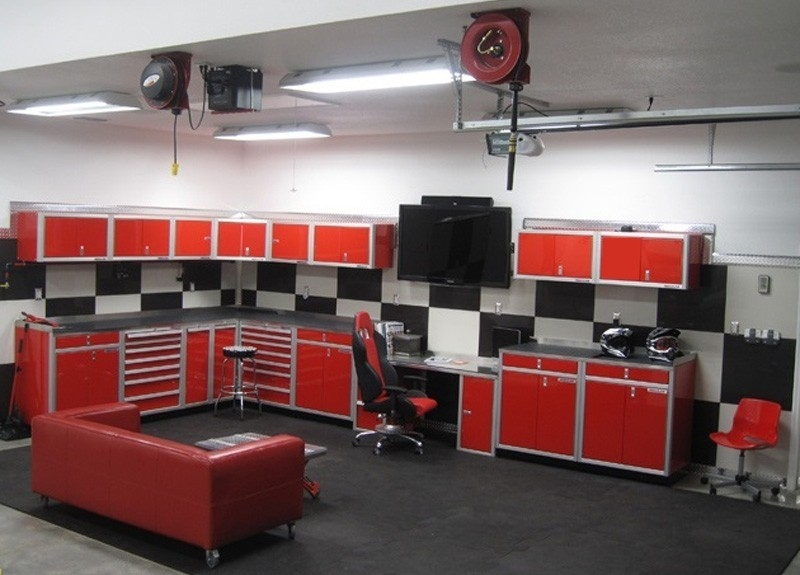 It is an all too common story when the subject of "the garage" comes up. The garage is often unorganized and difficult to manage. For most homeowners, it is the one storage area in the home. However, it does not have to stay unorganized. Moduline Cabinets is here to help with amazing garage wall cabinets that can transform your garage. Go from clutter and a difficult to navigate space into one that is organized and convenient. In no time, your garage space will look great.
The Benefits of High-Quality Aluminum Garage Cabinets
At Moduline Cabinets, we specialize in high-quality aluminum garage cabinets of military-grade. The great thing about these cabinet options is the fact that they can be customized to fit your individual needs. They are also easy to clean as a bonus.
The Convenience of Garage Wall Cabinets
Wall cabinets are the perfect solution to save space and create an organized garage area that is perfect for a garage workshop. At Moduline, we offer wall cabinets and modular systems that will perfectly line your garage walls. Even if you have a tight space, we offer custom cabinet solutions to provide a perfect fit.
You can store parts, accessories and other items in wall cabinets and keep them off the floor. They can be placed high enough to keep them out of reach of children and pets.
When combined with our garage cabinet layouts, you also have the added functionality of base cabinets and closet cabinets, depending on which layout you choose. All of our cabinets come with a lifetime guarantee and unmatched precision quality.
Wall Cabinet Features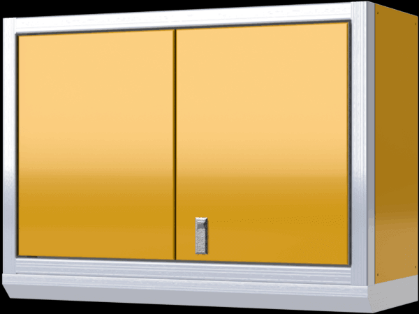 All our cabinets are constructed with military-grade aluminum and offer the benefit of a lifetime warranty. Our PROII™ series wall cabinets also come with a trigger latch, continuous hinge, adjustable shelving, and optional lift-up doors. We have a variety of wall cabinet sizes and options available, including corner cabinets.
The Moduline Cabinets Team Is Here To Help
At Moduline Cabinets, our steadfast commitment is to help our customers with cabinet solutions that work for their needs and make their lives easier. Contact us today at 888-343-4463 to talk about a new garage layout that will transform your space with one of our cabinet experts.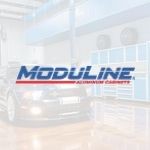 Moduline Cabinets
Moduline Cabinets provides military-grade aluminum cabinet solutions for car enthusiasts and professionals for over 30 years. Our designer appearance enhances garages and shops, and our cabinets stand up against the daily rigors of any environment.