Celebrate Father's Day with a Quality Tool Chest
June 8, 2013
Father's Day is almost here! That means it is time for you to start planning your gift for the father in your life. Finding the right gift for Dad can be tough. Gifts for men are some of the hardest gifts to find. This is because most men have different tastes than women. Most men will not be happy with jewelry or flowers. You have to dig deeper and think like a man in order to find the right gift. Fortunately, Moduline Cabinets is here to help you make sure your gift is a success.
We carry more than just cabinets for garages. We also carry a selection of quality Tool Chests and Mobile Tool Boxes for storing tools. With a tool chest, the father in your life will always have a safe, secure place to keep his tools. He will no longer be rooting through boxes and searching the garage floor for a screwdriver or a hammer. The required tools will be tucked away inside a quality tool chest, ready for easy access. Contact us today and let one of our experts help you choose the right tool chest for Dad. Gift certificates are also available.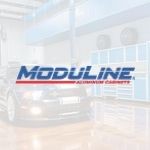 Moduline Cabinets
Moduline Cabinets provides military-grade aluminum cabinet solutions for car enthusiasts and professionals for over 30 years. Our designer appearance enhances garages and shops, and our cabinets stand up against the daily rigors of any environment.