4 Cabinets to Outfit Your Race Trailer
November 8, 2019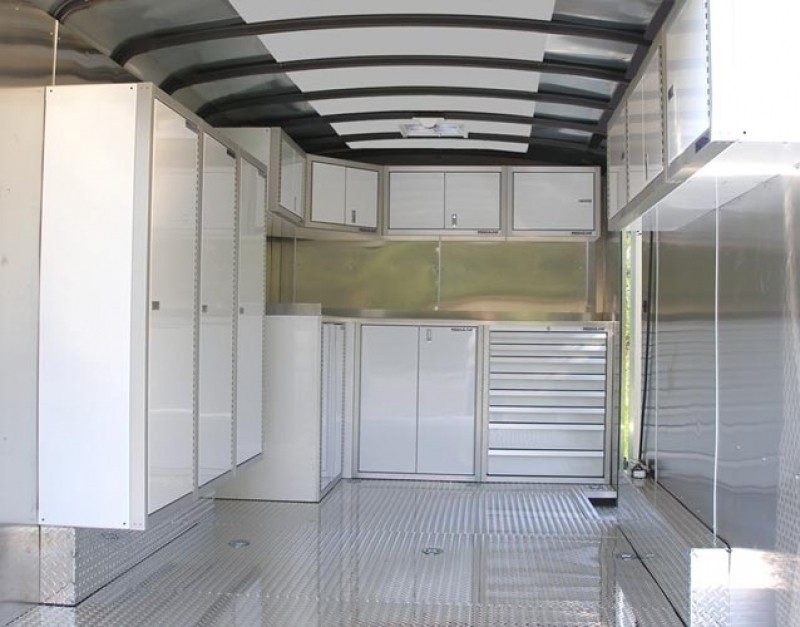 When you're at a race, you need the right tools and accessories fast. At Moduline Cabinets, we have all the race trailer cabinets you need to organize and store all your equipment. Our modular vehicle cabinets let you add cabinets to an enclosed trailer to have what you need at your next race, including tools, parts, uniforms, and more. Our custom cabinets offer shelving, drawer units, toolboxes and countertops. They meet the needs of any pit crew or race car driver. Plus, our patented QuikDraw® technology allows you to open and close drawers easily, but also keeps your things secure so they don't move while the trailer is in transport mode.
Base Cabinets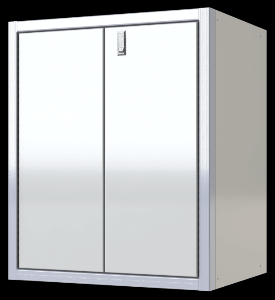 These are basic modular cabinets that store things under the countertop. Made of durable, military-grade aluminum, they are sleek and modern looking, as well as durable. Use them in unlimited combinations to create the layout you need for your enclosed trailer.
Built-In Toolboxes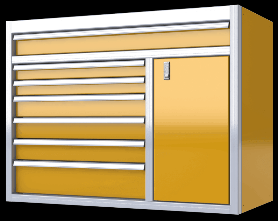 One of the interesting features of our modular enclosed trailer cabinets is that we have toolboxes that allow for easy organization of your tools. The specialized latch system allows your tools to stay safe in the event of a sudden stop.
The lightweight aluminum design of our cabinets and toolboxes does not add load bearing weight to the trailer unlike steel. Your tools are accessible with just one touch with our patented QuikDraw® latch system.
Specialty Cabinets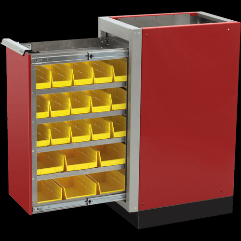 Our specialty cabinets allow for special compartments such as pull out recycle waste bins, file cabinets or any other custom cabinet module.
Wall Cabinets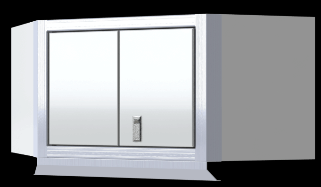 These mold resistant wall cabinets allow you to have more storage in your enclosed race trailer. The latches keep doors secure while in movement and are easy to open when you need to. We also make corner wall cabinets to make the most of your space.
All our cabinets are made in the USA and carry a lifetime warranty. You will never need to replace your enclosed trailer cabinets again. Give us a call today to talk with one of our cabinet specialists at 1-888-343-4463.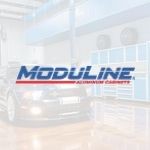 Moduline Cabinets
Moduline Cabinets provides military-grade aluminum cabinet solutions for car enthusiasts and professionals for over 30 years. Our designer appearance enhances garages and shops, and our cabinets stand up against the daily rigors of any environment.