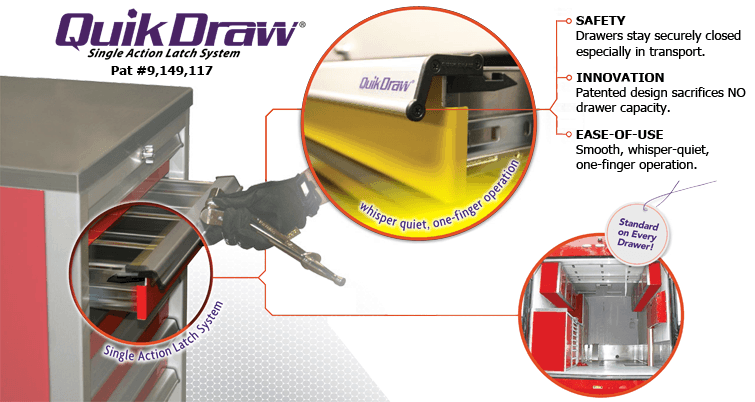 Moduline is proud to offer our latest patented technology: the Quik Draw® Single Action Latch System – now on every drawer we make. Drawers stay securely closed without locks – even in transport – ideal for mobile applications.

Effortlessly lift anywhere along the handle to release the latch – so easy you can do it with one finger.

The dual mechanisms on each end of the handle work independently to ensure the most secure closure while sacrificing NO drawer space.

Characteristic of the high quality Moduline is known for is the smooth, whisper quiet operation.