Cabinet Environmental Profile
Moduline Cabinets has earned a reputation of providing our customers with durable, lightweight garage cabinet systems and trailer cabinets that are made in the USA and backed by a lifetime guarantee. What many of our customers don't realize is that not only do we offer the most well built garage cabinet systems on the market, we are also proud of our positive environmental impact and commitment to sustainability. From abstaining from the use of adhesives & formaldehyde in our aluminum, environmental cabinets to our commitment to recycling, you can be certain that the purchase of our products makes a positive impact on our planet.
Moduline & LEED Certification
We love helping contractors, developers, and home owners get closer to having their property LEED certified. Moduline Cabinets helps contribute to a building's LEED certification with the qualifying credits:
MR Credit 4.1 : Recycled Content: 10% – All Moduline Cabinets, aluminum and stainless steel counter tops qualify*.
MR Credit 4.2 : Recycled Content: 20% – All Moduline Cabinets, aluminum and stainless steel counter tops qualify*.

Recyclable From Start To Finish
Recycling is something we try to incorporate at various stages of our products' lifespan. For example, 100% of the manufacturing waste is recycled during the manufacturing process of our products. We also keep recycling in mind with respect to our packaging, including the cardboard, recyclable PVC sheeting, and wood pallets. Of course, our cabinets and aluminum & stainless steel countertops are 100% recyclable and can be disassembled with common hand tools to separate dissimilar materials. This also means that our products don't take up needless space in landfills.
Contact Us!
If you have questions about the materials in our products, accessories, or anything else, please feel free to contact us and we'll be happy to assist you. We look forward to hearing from you!
*(Recycle % content definition per LEEDS: Post-consumer recycled content plus one half of pre-consumer content.)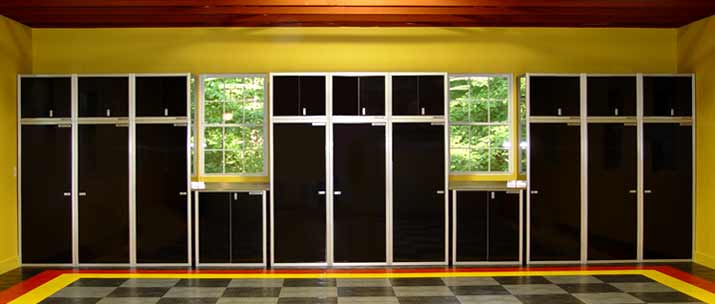 ARE You Ready to Get Started?
We have a team of customer service experts ready to assist you today!