Aluminum Cabinets
For Garage, Shop and Trailer Organization
Over the last 30 years, from our inception making high-quality aluminum cabinets for race trailers to today where you'll find us in just about every industry, Moduline Cabinets has become synonymous with quality, performance and style. Moduline produces the aluminum toolbox and cabinet storage used by those who demand only the best. You won't find a better cabinet or better service anywhere. Whether you're outfitting a trailer, mechanic shop, specialty vehicle or high-end garage for storage, Moduline can design a cabinet combination specifically for you using our large selection of standard-size modules and, if needed, we can custom-craft aluminum components to your specifications.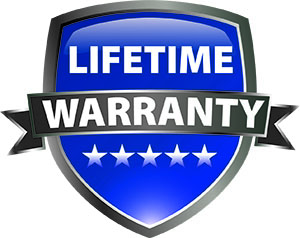 USA Made
With Our Lifetime Warranty
It may sound cliché, but it's true; Moduline is proud to craft our modular cabinets right here in the USA. Everything from design to engineering to manufacturing is done "in-house" to ensure our exacting standards are met on everything that bears our name.
It's because of our quality and durability that we're able to offer our Lifetime Warranty on all Moduline-manufactured aluminum products. Made in America, made to order and made for you!
The Best Looking Garage, Shop & Trailer Cabinets Anywhere
We love hearing from proud owners who are excited to share how amazing their cabinets look. Inspired by the bold, glossy colors and metallic trim popular to auto racing, where we began, the modern style has made Moduline cabinets a favorite choice not just with enthusiasts, but with customers across a diverse range of industries and applications. What one customer puts in her work truck, another uses to outfit a whole auto dealership. One guy decks out his garage man cave with Moduline, while another likes the clean lines for their kitchen. Call today and tell us where you'd like to put Moduline cabinets!
ARE You Ready to Get Started?
We have a team of customer service experts ready to assist you today!