5 Iconic American Companies That Began In A Garage
April 17, 2015
For over 100 years, the garage has had a unique place in American culture and business. Originally a place to store your carriage or horses, garages adapted to the times and became a storing space for automobiles. Of course, the extra space was not just used as storage for your mode of transportation, but also as a workshop where tinkerers and hobbyists might stay up late working on their pet projects.
The post WWII movement of people to suburbs meant that people were driving more cars in order to commute to their work and that these workers probably lived in a new single family home in the suburbs, complete with an attached garage to store their new car. Perhaps because more people now had them, garages became even more enmeshed with our culture: teenagers started rock n roll bands in garages, home gyms were put in them, and even today's phenomenon of home brew clubs creating craft beers in their garages next to the laundry machine and dryer.
Throughout the years though of use, the common thread of use for garages is a space where tinkerers can invent things and, if they have a little bit of luck and business acumen, start a company that can change the world. Because our company works with people on a daily basis to help them design their ideal garage space, we encounter everyone from car enthusiasts to food truck operators that are looking for well-built cabinets they can rely on for years to come. In this month's blog post, we wanted to highlight five iconic American companies that got their start in a garage just like yours.
Hewlett-Packard
We'll start with Hewlett-Packard, a corporation most often pointed to as both the quintessential "garage" company and set a precedent that other Silicon Valley companies would follow. Bill Hewlett and David Packard founded the business in Packard's garage in 1939 with $538. The pair spent many years developing a range of electronic products, one of which was an audio oscillator that was eventually sold to Walt Disney. HP launched its first computer in 1966, and the rest, as they say, is history. The garage where it all started is now a designated California Historic Landmark listed on the National Register of Historic Places.
Apple
Apple Inc., currently the most dominant company in Silicon Valley and a global goliath, was founded on April Fools Day, 1976, by Steve Jobs and Steve Wozniak. The "Steves" and their team operated out of Jobs' parents' garage and got their start by hand-building 50 of Wozniak's Apple I Computers. Today, Apple is the world's most valuable tech company, having transformed the computer, music, and entertainment industry.
Disney
Everyone is familiar with Walt Disney, but not many know that the creative institution was founded in a garage. In 1923, Walt Disney moved to Los Angeles with his brother Roy to make animated movies. The brothers moved in with their uncle Robert and set up a rudimentary studio in his garage. Disney is now the world's biggest media conglomerate and acquired Pixar Studios in 2006, which you may recognize as the brainchild of another garage technology veteran: the aforementioned Steve Jobs.
Harley Davidson
Unlike the previous companies, it's no surprise that Harley Davidson was founded in a garage. In 1901, William Harley had an idea to create a small engine that could be put on a bicycle. He teamed up with his friend Arthur Davidson and spent the next two years building their "motor bicycle" prototype out of another friend's garage in Milwaukee. The Harley-Davidson Company was subsequently founded in 1903, and is one of the most recognizable brands in the world.
Mattel
Mattel Inc. is best known as the home of the Barbie Doll, so you might be surprised to learn that the company started out as a picture frame manufacturer. Ruth and Elliot Handler founded Mattel out of a garage in 1945 in Hawthorne, California. Not wanting to waste scrap materials from their primary business, the couple used the leftover wood to build dollhouses and children's toys. Customers soon began showing greater interest in their dollhouses, so they shifted the focus of the company to toys. Barbie was created in the 1950s, when Ruth discovered there was a market for "grown-up" dolls. She named Barbie after their daughter (and Ken for their son), and the dolls took off. Mattel is now the most dominant toy company in history.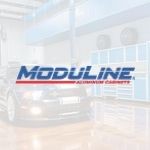 Moduline Cabinets
Moduline Cabinets provides military-grade aluminum cabinet solutions for car enthusiasts and professionals for over 30 years. Our designer appearance enhances garages and shops, and our cabinets stand up against the daily rigors of any environment.