4 Van Upfit Options that Increase Efficiency for Your Work Van
July 13, 2020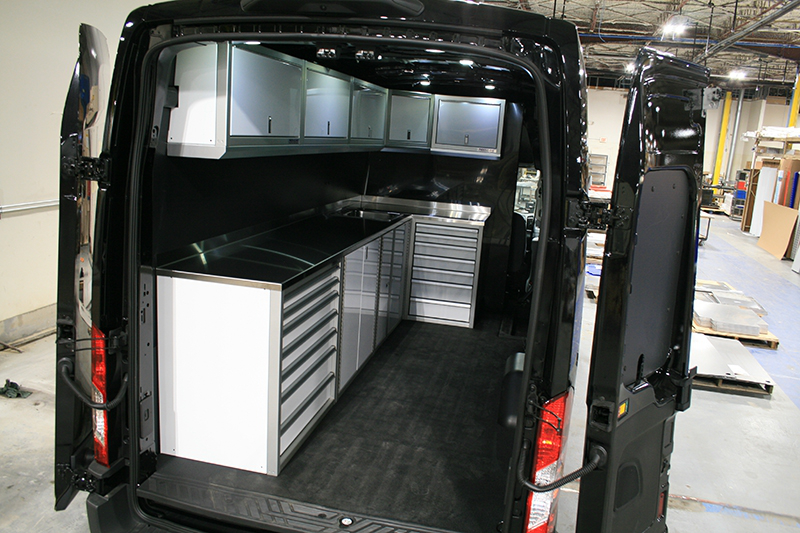 If you use vans in your fleet operations, it's essential to have a van upfit that fits your workers' needs. From delivery to contractors to service-based calls, work van upfits helps with safety, effectiveness, and organization. Here are the most common arrangements used when designing van storage.
1. Rearrangeable Doors and Drawers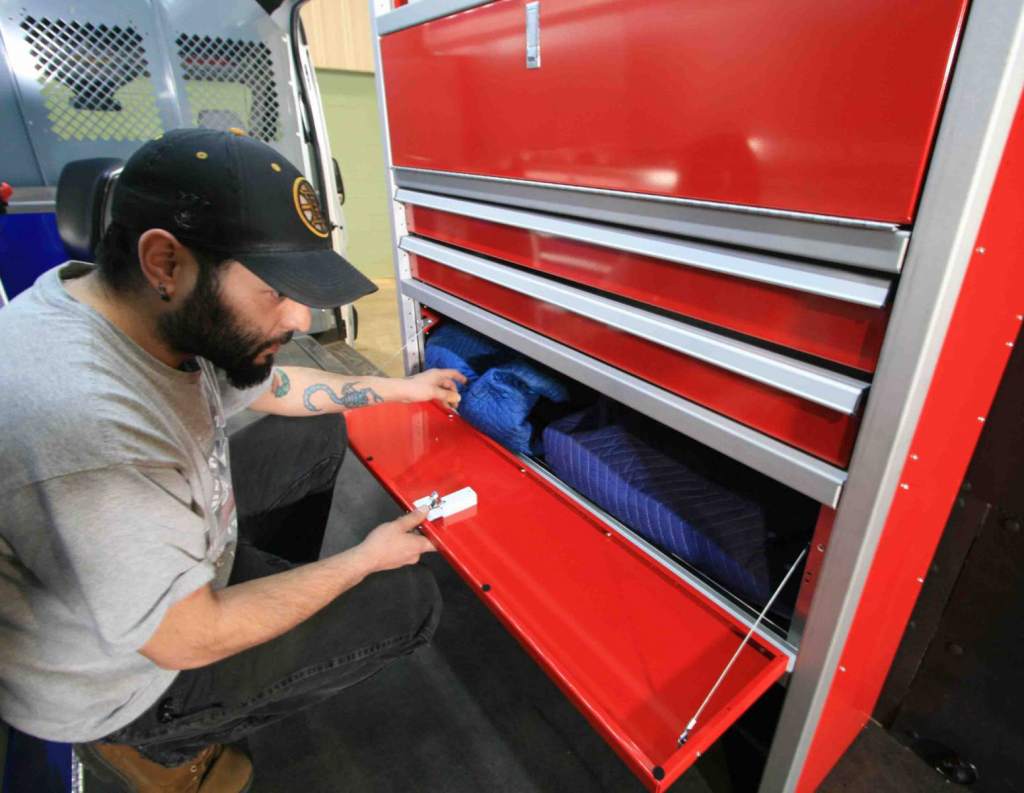 As part of our storage solutions, our cabinets feature doors and drawers you can rearrange. Our fold-down door option also plays double duty as a light-duty work surface.
2. Preconfigured Layouts
We've put together some of our best options for van upfit layouts that give you exactly what you need in the van you need it in. We have layouts for all types of vans, including Mercedes-Benz Sprinter, Ford Transit, Ram ProMaster, Nissan NV, and more.
3. Workbench and Tool Storage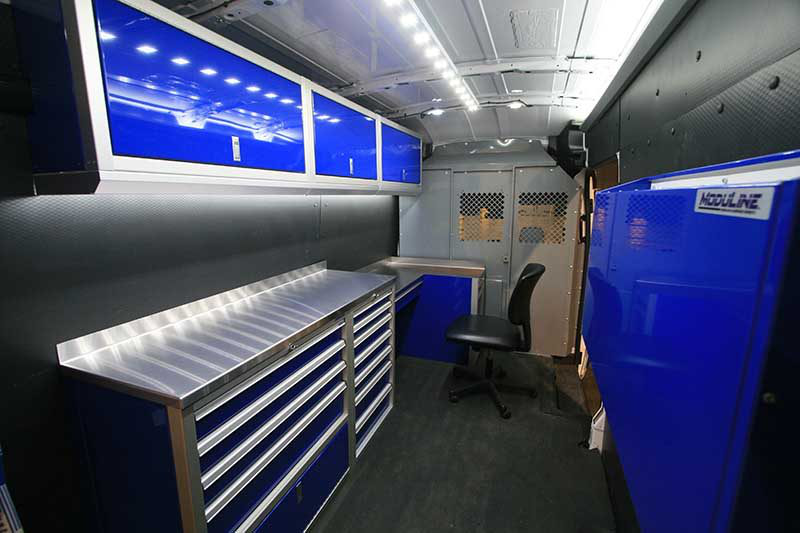 Our lightweight base cabinets and toolboxes help make your van organized. Each tool has its place. Plus, our patented QuikDraw® Latch System keeps drawer doors closed even during hard stops while on the road.
You can choose the countertop you want from aluminum, stainless steel, or butcher block. Each choice is solid and doubles as a workbench when you need it.
4. Custom Van Upfit
In addition to our pre-configured layouts, we offer our PROII™ custom van upfits to get just the right layout for your van storage and workspace. With a custom layout, you can add a variety of base, overhead, and closet storage cabinets, and toolboxes to match what you need in the field.
How to Get Started
Ready to plan your van upfit? Check out our pre-configured options or choose to go with a custom design. You can order everything you need online or call us at 888-343-4463 for help with a custom van layout.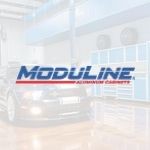 Moduline Cabinets
Moduline Cabinets provides military-grade aluminum cabinet solutions for car enthusiasts and professionals for over 30 years. Our designer appearance enhances garages and shops, and our cabinets stand up against the daily rigors of any environment.