4 Cabinet Solutions to Organize Your Garage
June 10, 2019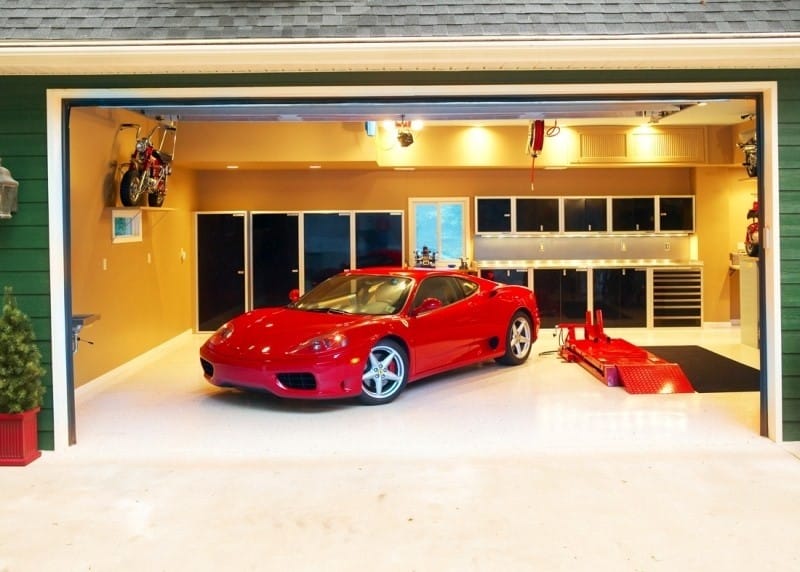 If you're struggling with a disorganized garage where there's hardly any room for the car, Moduline Cabinets has solutions that provide space to spare. Finding tools and other necessities you need at a moment's notice are a snap when your garage is properly organized. Check out our recommendations below.
1. Closet Space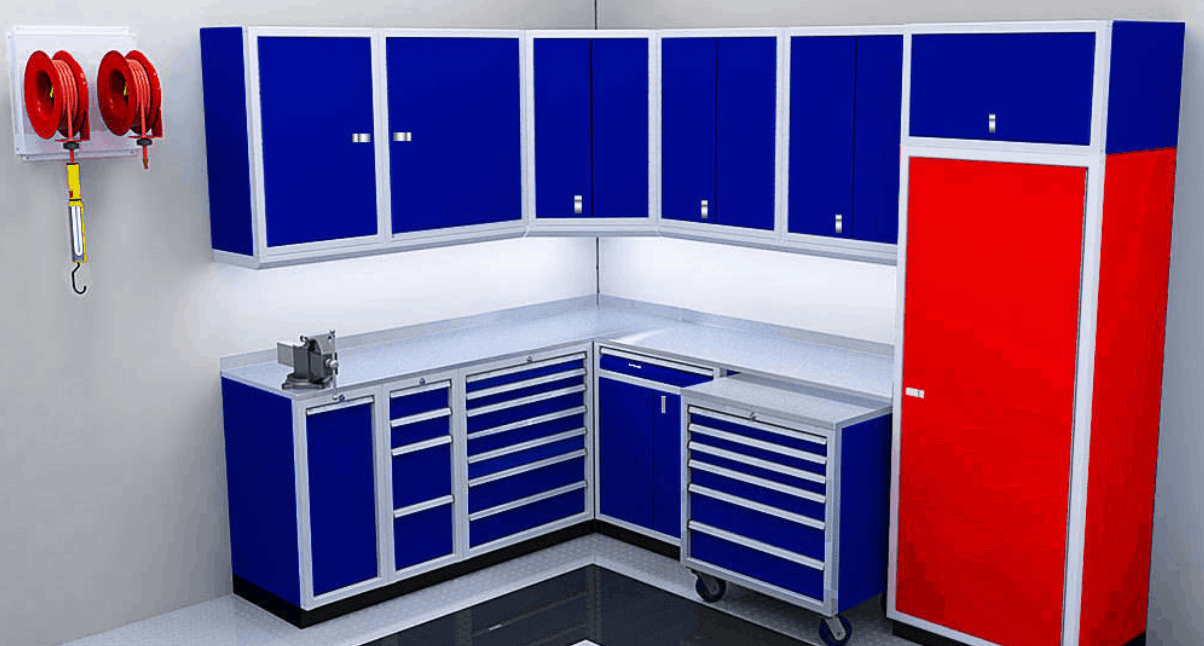 Moduline Cabinets produces garage organization cabinets designed as closets. They provide space to hang bulky jackets, brooms, and other equipment and tools. They also provide shelving to store tools and boxes of items. Because they are tall, there is plenty of space for your long-handled shovels, rakes and brooms, too.
2. Base Cabinets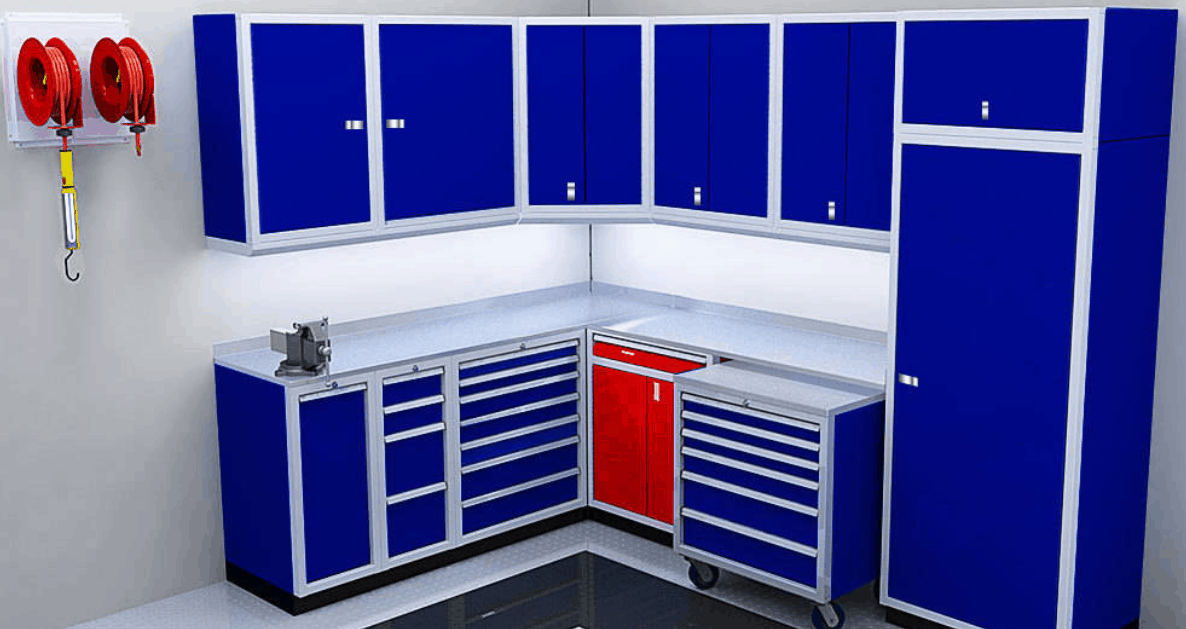 The versatility of our Moduline base garage cabinets and storage solutions can provide floating shelves to adjust to different heights. These fit smaller items you need to organize on the shelving.
3. Wall Cabinets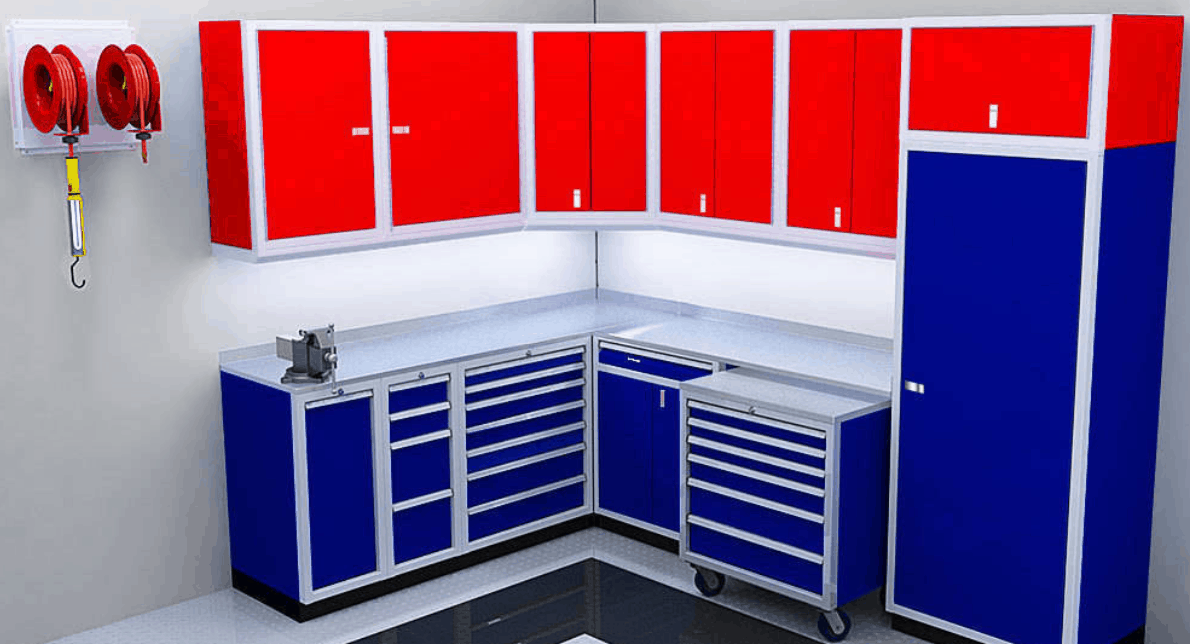 With wall cabinets, you can have extra cabinets in small spaces. If you have a small garage and don't wish to take up any more floor space with other methods of garage cabinets and storage solutions, the wall cabinet is the way to go.
4. Mobile Toolboxes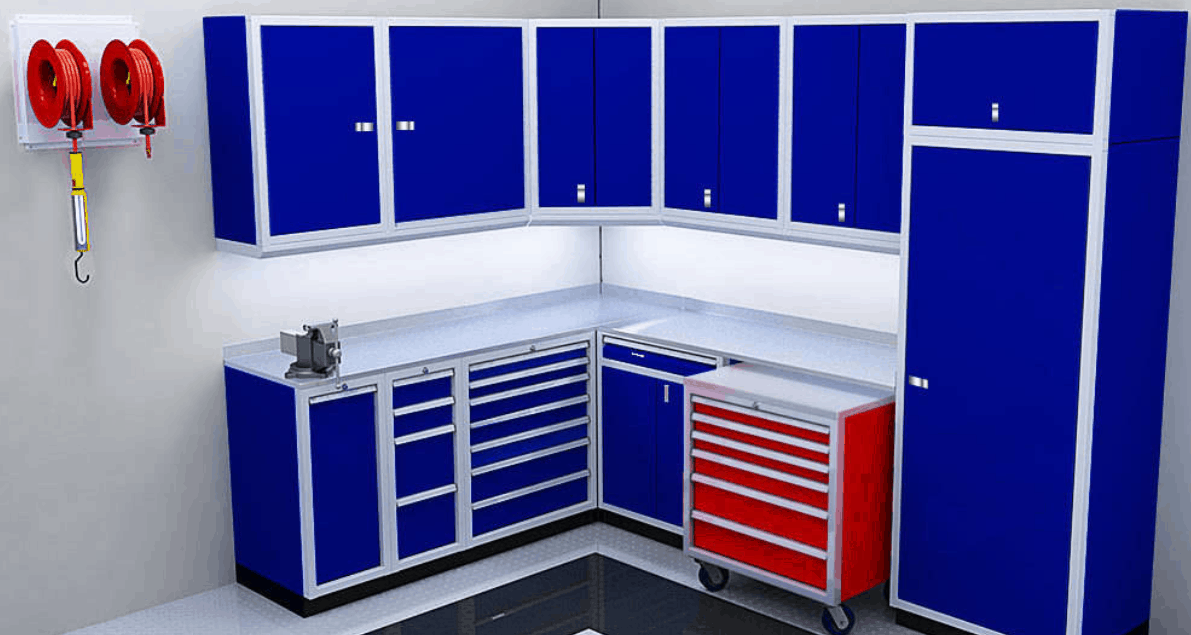 Lightweight aluminum toolboxes are handy for storing all your prized tools. With locking caster wheels, you can move the toolbox to your work area. You'll have your tools where you need them while working.
Moving your tools to your project has never been easier. All drawers feature our patented QuikDraw® single action latch system to keep drawers securely closed, especially in transport.
Let Moduline Cabinets help you decide which solutions work best for you. Schedule a consultation today to talk about how to organize your garage.
Call us at 888-343-4463 to speak with one of our cabinet experts for more information and to place your order today!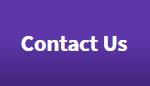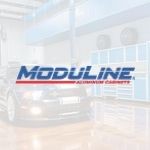 Moduline Cabinets
Moduline Cabinets provides military-grade aluminum cabinet solutions for car enthusiasts and professionals for over 30 years. Our designer appearance enhances garages and shops, and our cabinets stand up against the daily rigors of any environment.