24″ Folding Workstation
April 9, 2009
Moduline introduces the narrow workstation! We listened to our customers and incorporated all the features of our full size folding workstation in a narrower 24″ version. The workstation protrudes 6.5″ from any wall or door and when folded down provides a 20.5″ x 22″ x 1.75″ thick workbench top. It comes completely assembled and weighs only 22 lbs. Now our customers can enjoy the full features of our most popular accessory even when they have limited wall space.
Example uses for Moduline Aluminum Folding Workstations:
In the garage
At home for an instant counter
In or outside trailers at the track
Counter top in the workplace
Laptop computer workstation
Service or repair station
Folding table in laundry room
Table for hobby use
Food service station
First aide station
Any place you need an instant workbench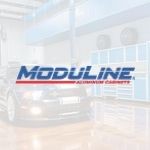 Moduline Cabinets
Moduline Cabinets provides military-grade aluminum cabinet solutions for car enthusiasts and professionals for over 30 years. Our designer appearance enhances garages and shops, and our cabinets stand up against the daily rigors of any environment.